Natalie Dammous
With a background in hospitality, Natalie ('Nat') completed her law degree with Honours from Victoria University and commenced working as a lawyer after gaining invaluable experience as a law clerk with Baker Jones.
Nat works in most areas of the firm's practice with a focus on estate planning, probate, property law and commercial litigation. She has a big personality and strong desire to help her clients achieve the best outcome in the most efficient way.
Nat is a qualified mental health first aider. Outside the law, Nat loves to exercise and spend time with her partner and her dogs.
---
Address: 900 Main Road Eltham Victoria 3095
Phone: (03) 9439 1233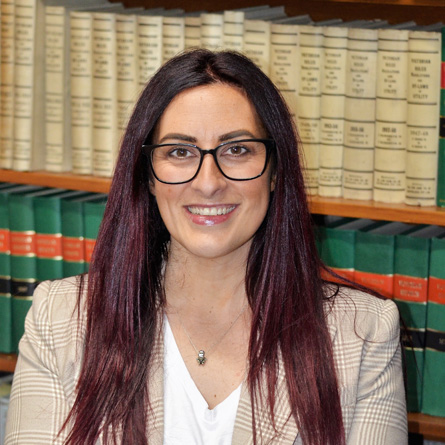 Estate Planning
Probate
Property Law
Commercial Litigation